About Us
Senior Management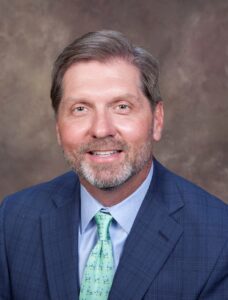 Mike Ellis
Chief Executive Officer
ACBL named Mike Ellis as its chief executive officer and member of the board of directors in August 2020. Prior to joining ACBL, Mr. Ellis was Executive Vice President and Marine Group Leader for Savage Services Corporation where he helped grow and diversify their Inland and Offshore Marine businesses until Savage sold the Inland Business to Kirby in April of 2020. Prior to joining Savage, Mr. Ellis was President, Board Member and part owner of Settoon Towing, LLC. Mr. Ellis played an instrumental role in helping Settoon Towing start and build its bulk transportation division into a top tier operator before being sold to Savage. Prior to joining Settoon, Mr. Ellis held various leadership positions with Bollinger Shipyards including EVP/CFO and EVP/COO.
Mike currently serves on the Board of Directors for the American Waterways Operators.
Mike has a Bachelor of Science degree in accounting from LSU.
---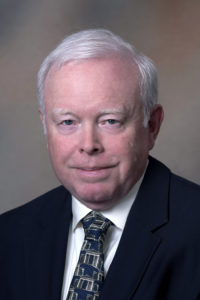 Harold Tynes
Interim Chief Financial Officer
ACBL named Harold Tynes as Interim Chief Financial Officer in June 2020.
Harold has served as an interim CFO and consultant in transportation, construction, and manufacturing organizations. Before entering the consulting world, he served as CFO of the Central Maine & Quebec Railway (CMQ). Mr. Tynes joined RailAmerica as Controller and served as the top accounting officer of the company. He later led Atlas Railroad Construction as President through significant growth.
Harold earned his MBA at Mercer University and a graduate of Troy University where he received a Bachelor of Science in Finance. He is also an honors graduate from GE's prestigious Financial Management and Leadership Development programs. Ongoing education includes "Merger Week" at Northwestern University and certification as a Six Sigma Green Belt.
---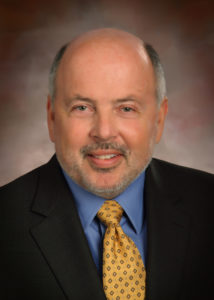 Paul A. Tobin
Chief Operating Officer
ACBL named Paul A. Tobin as its chief operating officer in November 2011.

An industry veteran, Tobin most recently served as senior vice president administration for AEP River Operations.  He joined AEP in 2001 with the company's purchase of Memco Barge Line, where he served as vice president administration and director of insurance during his four-year tenure.  From 1993 to 1997, he served as executive vice president of M.G. Bush & Associates, an independent adjusting company, prior to which he spent a year at Sequa Corporation as manager of Marine Insurance.  His career in the barge transportation industry began in 1978 at the Valley Line Company, where he served in management roles in insurance, safety, and claims.

Tobin holds a Bachelor of Science degree in Business from Southwest Missouri State University.   
---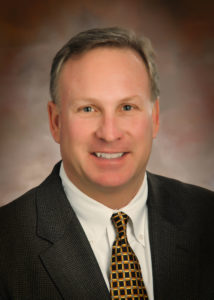 Robert M. Blocker
SVP Sales and Customer Service
ACBL named Robert M. Blocker as its senior vice president of sales and customer service in September 2011.

Prior to joining the company, he was director of business development for AEP River Operations.  His 16-year tenure with AEP began as eastern regional sales manager with MEMCO Barge Line, which was purchased by AEP in 2001.  He then served in the leadership roles such as general sales manager, assistant vice president of sales; senior vice president sales and logistics; and senior vice President of Planning and Business Development.

Blocker has returned to ACBL, where he began his inland marine career in 1988 as a coal sales representative and then gained experience in freight sales in the agricultural, export coal and petroleum coke sectors of the industry. In recent years, Blocker has also served on the Executive Board of the Mississippi Valley Transport and Trade Council and on the Transportation Industry Council for the St Louis Federal Reserve Bank.

Blocker earned a Bachelor of Science degree in Business Administration from the University of Louisville.
Next Page