About Us
Senior Management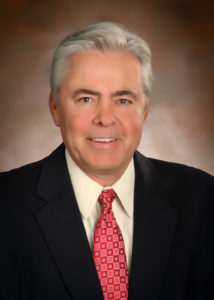 Mark K. Knoy
President and CEO
ACBL named Mark Knoy as its president and chief executive officer in August 2011. Prior to joining ACBL, he was vice president of American Electric Power's (AEP) Fuel, Emissions and Logistics Group and president of AEP River Operations, having joined AEP with its 2001 purchase of MEMCO Barge Line. From 1984 to 1994, he was owner/operator of The Mark Twain Towing Company and Delmar Marine, Inc., Pekin, Illinois. Knoy began his career in 1973 working aboard towboats on the inland waterways as a deck hand and then as a captain.

Knoy serves as a director of the Corps of Engineer's Inland Waterways Users Board, a Board of Trustees' member for both the Coast Guard Foundation and The Seamen's Church Institute and its Center for Maritime Education and Ministry on the River, chairman of the National Waterways Foundation, board member for the H.T. Pott Inland Waterways Library at the University of Missouri – St. Louis, treasurer of the Marine Transportation Council and former member of the Board of Directors for the Fund for the Arts and the Boy Scouts of America, Greater St. Louis Area Council. He is a past chairman of both the Waterways Council, Inc. and the Midwest Region of the American Waterways Operators.

Mark lives with his wife, Mary, in Louisville and together they have three grown children.
---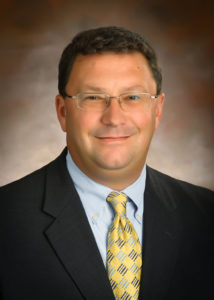 David J. Huls
SVP and Chief Financial Officer
ACBL named David J. Huls as its senior vice president and chief financial officer in August 2011.

Prior to joining the Company, he served as the chief financial officer of PBH Marine Group, LLC, a Platinum Equity portfolio company, based in Bloomington, MN. PBH Marine was formed by Platinum Equity to acquire certain assets of Genmar Holdings, Inc., one of the world's largest designers and manufacturers of fiberglass recreational power boats, where Huls had served as senior vice president and chief financial officer since 2004. From 1996 to 2004, Huls was a managing director of Hidden Creek Industries, a private equity investor and industrial management company that focused on acquiring and growing businesses in the automotive supply base. Huls began his career at Arthur Andersen & Co. in 1987 as a member of its audit and business advisory services practice, where he served a variety of companies in the industrial, food manufacturing and technology sectors.

Huls received a Bachelor of Science degree in Business Administration – Accounting from the University of South Dakota.
---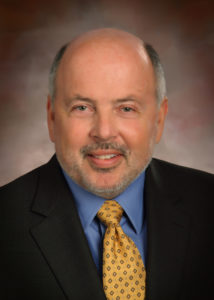 Paul A. Tobin
Chief Operating Officer
ACBL named Paul A. Tobin as its chief operating officer in November 2011.

An industry veteran, Tobin most recently served as senior vice president administration for AEP River Operations.  He joined AEP in 2001 with the company's purchase of Memco Barge Line, where he served as vice president administration and director of insurance during his four-year tenure.  From 1993 to 1997, he served as executive vice president of M.G. Bush & Associates, an independent adjusting company, prior to which he spent a year at Sequa Corporation as manager of Marine Insurance.  His career in the barge transportation industry began in 1978 at the Valley Line Company, where he served in management roles in insurance, safety, and claims.

Tobin holds a Bachelor of Science degree in Business from Southwest Missouri State University.   
---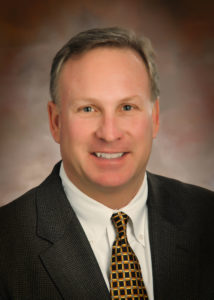 Robert M. Blocker
SVP Sales and Customer Service
ACBL named Robert M. Blocker as its senior vice president of sales and customer service in September 2011.

Prior to joining the company, he was director of business development for AEP River Operations.  His 16-year tenure with AEP began as eastern regional sales manager with MEMCO Barge Line, which was purchased by AEP in 2001.  He then served in the leadership roles such as general sales manager, assistant vice president of sales; senior vice president sales and logistics; and senior vice President of Planning and Business Development.

Blocker has returned to ACBL, where he began his inland marine career in 1988 as a coal sales representative and then gained experience in freight sales in the agricultural, export coal and petroleum coke sectors of the industry. In recent years, Blocker has also served on the Executive Board of the Mississippi Valley Transport and Trade Council and on the Transportation Industry Council for the St Louis Federal Reserve Bank.

Blocker earned a Bachelor of Science degree in Business Administration from the University of Louisville.
---
Dawn R. Landry
SVP and General Counsel
ACBL named Dawn R. Landry as its senior vice president and general counsel in May 2008.

Prior to joining the company, she was vice president and chief operating officer for Formula Telecom Solutions, Inc., a provider of operating, customer management, billing systems and solutions for telecommunications service and content providers. She was formerly an attorney with Morris, Manning & Martin, LLP, a commercial law firm representing clients throughout the U.S., and was also an attorney with Blackwell Sanders Peper Martin, LLP, a commercial law firm in the Midwest.

Landry has a Doctor of Jurisprudence from the Creighton University School of Law.
Next Page